Urgent News
Updated 8:08, 11.07.2020
Hi all due to the rain overnight all games at minto today are cancelled but teams from under 12 to under 16 your games might be changed to another ground will let you know soon
Please follow the updates on Facebook
Return to Play Guidlines
Summary - Level C
Updated 20:49 pm, 01.07.2020
Click on Image for Details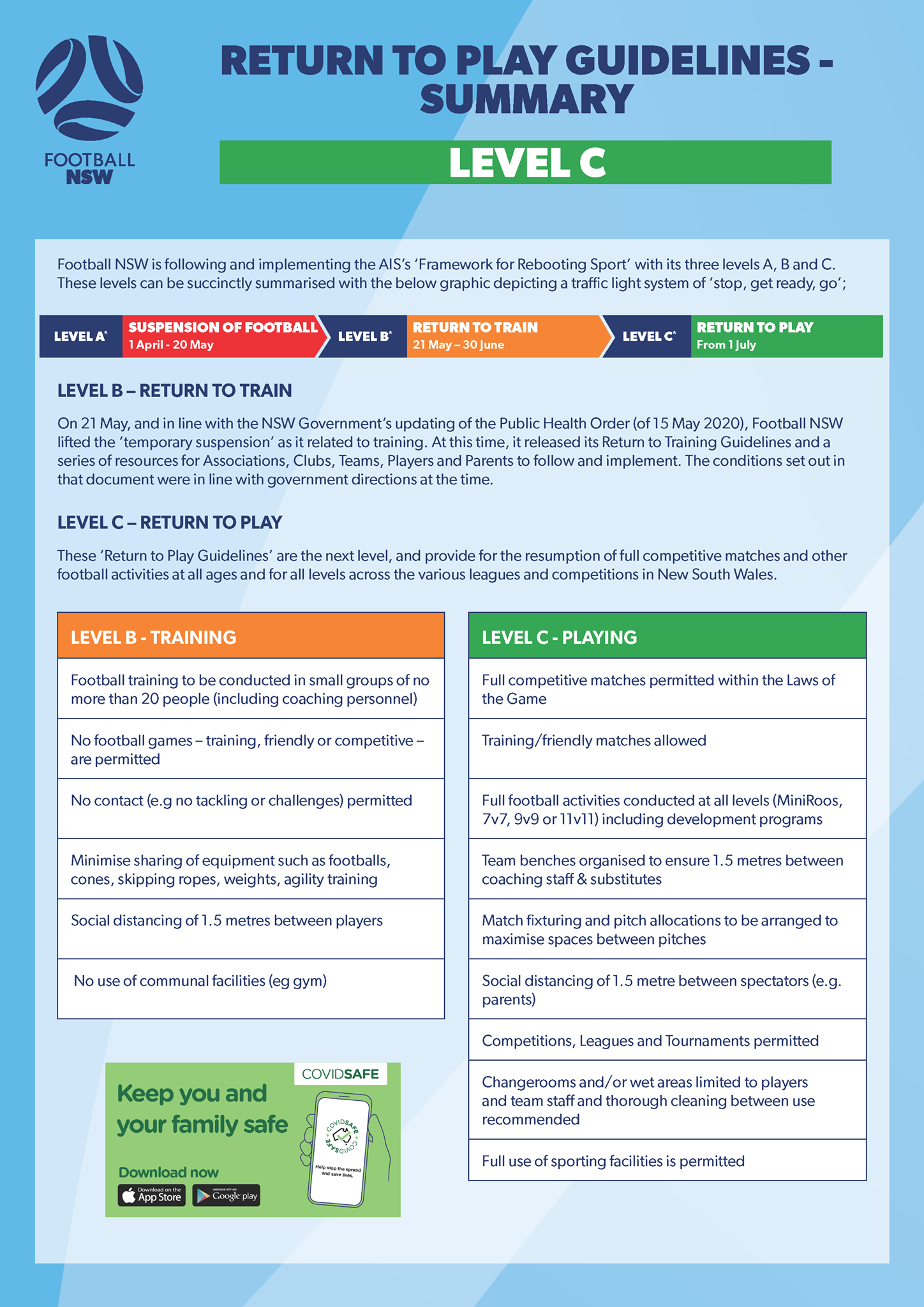 Ready... Set....
Updated 1:38pm, 30.06.2020
There will be commitee members at the ground on Tuesday, Wenesday & Thursday nights from 5:30 to 8pm, to collect rego money, for socks and shorts.

There are NO HOME GAMES this weekend so you will need to sort this out prior to the weekend.
Competition Return
Updated 10:05pm, 23.06.2020
From July 1 we will be able to return to playing games.
The MFA are currently creating the draw, which we should be announced shortly.
The view is to start competitions on the weekend of July 4.
Training Rosters
Updated 10:10pm, 23.06.2020
Please refer to the following images for training details:
| | | |
| --- | --- | --- |
| Tuesday | | |
| Wednesday | | |
| Thursday | | |
Covid-19 Related Documentation
FNSW Return To Training Resources
Documents
Updated 9:26 pm, 10.01.2020
Below are the Registration Details and Match Sheets for 2020
Click on name to see document
Documents are in .pdf or Excel format:

If you are unable to view these documents
You can download Adobe Acrobat Reader for free Here